IT Infrastructure Monitoring and Managed Service Company
We Align Technology With Your Business Goals To Support A Future-proof Strategy.
The Preferred Method Of IT
 Support
Managed IT services is the practice of outsourcing your IT support to another company. Instead of investing in costly infrastructure, staff, and technology, you hire a managed services provider (MSP) to do the heavy lifting for you.
You Haven't Seen
Managed IT Services

Done Like This

Now, we know what you're probably thinking. Why would you shell out another monthly check for another company to fix your computers and keep your WiFi connected? Can't you do that on your own? Or just pay for it as you need it?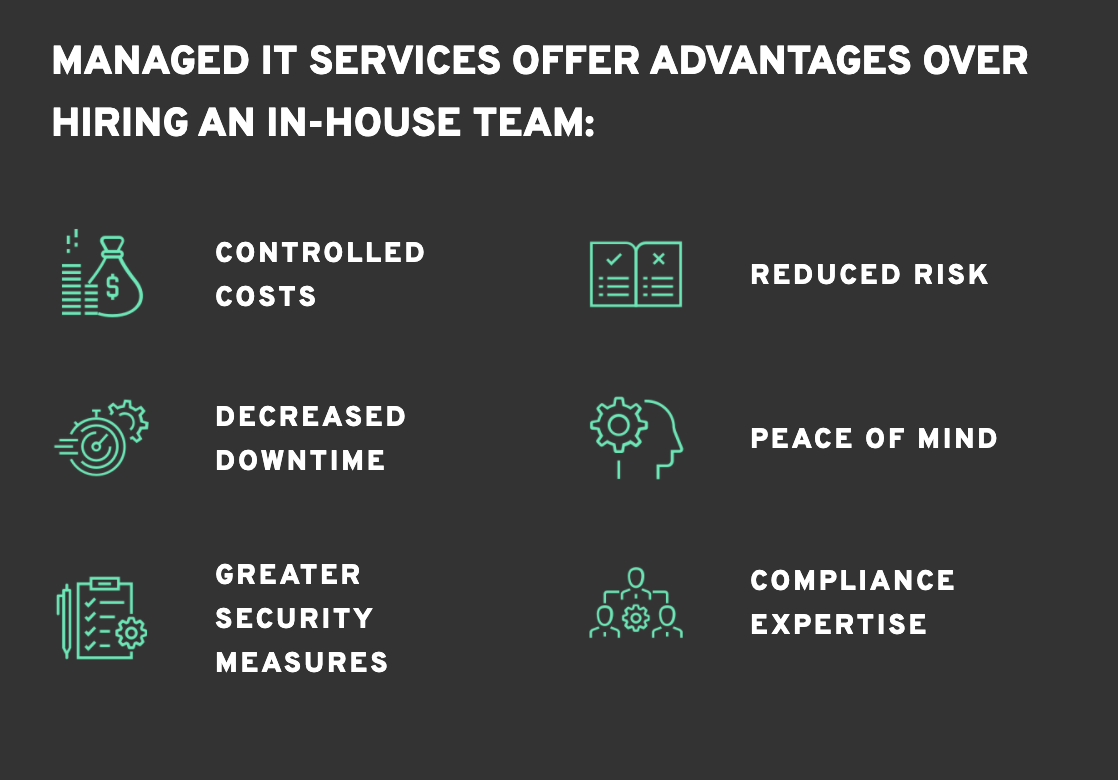 But we're not just another IT support services company
We go beyond the break-fix model to address the systemic technology issues that are holding your business back. We'll help you articulate and build an IT environment that actually makes sense for your business. Plus, we make the process enjoyable, with clear objectives, real-time reporting, and a friendly, customer-service-focused team you'll love working with.
Leave IT
 To Us
So leave the complicated IT stuff to us. We bring a human touch and decades of experience to every partnership. The result?
A clearly defined IT strategy that soothes your daily frustrations and secures your IT environment for years to come.
Future-Focused IT Strategy (Leveraging the right technology that delivers the best ROI)
Human Touch
Best-In-Class Software
24/7 Proactive Monitoring and Resolution
Keeping your IT Secured
Stress-Free IT
Technology Should Be Reliable &

Easy To Use
Opt IT supports all of the technologies, devices, tools, and processes that keep your organization running. From your Software development team to the sales department to human resources to operations, every person in your company relies on technology to do their jobs.
The last thing you want is an outage or service degradation that halts business in its tracks. Or frustrating network issues that slow down your employee's productivity. IT snags are frustrating, and they can often take days or weeks to iron out when you don't have the IT resources on hand to put out constant fires.
What to Expect
We believe technology should always be an enabler that helps you reach your business goals.
At Opt IT, we're the technology AND business partner you need to keep your business relevant and secure. We provide our clients with a complete set of technical resources dedicated to helping them solve immediate challenges and plan for the future.
We Break Down Our Managed IT Services Across Three Categories: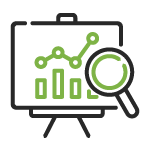 Initial Introduction And
Kick Off
We begin every relationship with a comprehensive audit to understand your current computing environment. Once we complete the audit, we present you with a document outlining our findings and recommendations for addressing gaps and risks.
Initial network & Infra audit, analysis, and recommendations.
Experienced Technical team member engaged.
Assigned Technical account manager as a SPOC.
Recommendations are presented keeping customers business and growth plans in mind.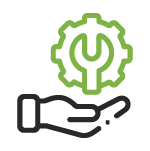 Infrastructure Management And
Technical Support
All the planning in the world won't help you if you don't have a solid foundation. Our Team deploys the right tools and processes to ensure your network & core IT services keep running in top shape.
Monitoring tools setup (Critical hardware, service, and system monitoring).
Core IT infra processes defined and documented (Keeping proactive Support in mind).
Asset management System deployed.
Service desk mechanism setup.
IT Roadmap at the end of the first quarter of engagement.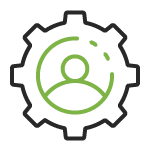 Proactive And Reactive
Support
We believe in being proactive rather than reactive. You'll also be supported by an experienced team of systems engineers and network professionals who provide round the clock onsite and remote support.
Proactive monitoring of alerts (We keep your business running from an IT perspective).
Help Desk (Voice and Email based support) which is responsive.
Remote/onsite break/fix support.
Root Cause analysis in case of frequent outages.
Ongoing metrics and reviews with customer stakeholder team (Keep the IT landscape evolving over time).
"do It Today (Not Tomorrow)" Philosophy
We have a proven track record of responding to emergencies and putting out (metaphorical) fires.
Response Time Objectives: We respond to all calls within committed time, respond to all emails within one hour and respond to after-hours support calls within two hours.
Resolution Objectives: We resolve tickets within committed time window from the moment we begin working on them or get to know about the issue. Across our entire customer base, 90% of tickets close on the same day.
FUTURE-FOCUSED
Solving immediate tech issues will patch holes today, but a short-term solution doesn't set you up for future success. We work with you to create a technology roadmap that serves your business now AND in the future.
RELATIONSHIPS FIRST
We aren't interested in shallow customer service engagements. We take relationships seriously, and we want to get to know you and your business goals.
We put relationships first – That's why we've worked with some of our clients for more than a decade.
CUSTOMER-ORIENTED
We solve your pressing tech issues, but we don't tackle IT in a silo. We keep your business goals at the forefront to ensure we fix the problems that affect you every day. Technology is the fuel that gets you where you want to go. We also create & execute IT roadmaps keeping your business goals in mind.
As a business head, you'd want to outsource your Infrastructure Management tasks to an SME so that you can focus on the big picture. Opt IT is your dedicated IT partner that serves as the critical link between you and your IT infrastructure management operations. We help you be proactive in adopting your infrastructure requirements to market conditions with 24/7 review and monitoring. You can avail of our services by opting for any of the below 3 plans:
Full-time – We work with you like an extended in-house team and cover every aspect of your scope of the requirement
Part-time – IT infrastructure management responsibilities are shared between your organisation and us
On-call – On-demand support for ad hoc requirements and emergencies
Email
Single sign-on (SSO)
Storage
Backup
Endpoint management
EU support and services
For a business, a lot of critical information is stored within the files and data stored on your servers. This data can get wiped out within seconds because of human errors or a cyber-attack. Opt IT can help you put a sound disaster recovery plan in place, ensuring data integrity and no data loss. We enable you to:
Increase application uptime by staying in sync with small backup windows
Recover lost data in a systematic yet rapid manner
Recover corrupted files with a high degree of precision
Get instant responses when commissioning data backups
Get real-time alerts when systems go down
Eliminate IT complacency